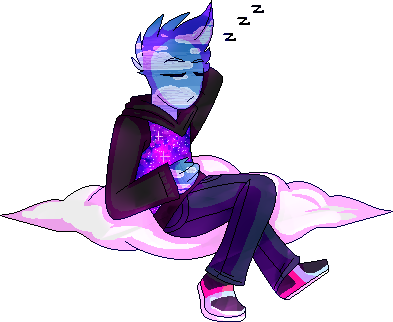 Zero | 18 | Agender | Aroflux | Asexual
(They/he pronouns)

My tumblr url: toonclouds
My Steam name: tooncrab
My 3DS FC: 3282-3585-8812

I joined deviantArt on December 19, 2010 on a different account. My previous usernames are:
zerodaemon, Zikushimo, Zero-2-Infinity, TemporalIrony, GlubbinMutants, and GhostyRaptor.

I use Paint Tool Sai with a Bamboo Create tablet to draw.

I'm more active on my tumblr nowadays, but feel free to message me at any time! I love chatting with people.